BACK TO ROOMS
TAILORED LIVING
$199.99
Embrace the dark side with this glamorous dining room decor plan. Combined with rich materials such as marble and velvet, this dark palette embodies upscale sophistication. The elegant details are heightened by the subtle patterns and textured elements to add depth to this formal dining room design.
INCLUDED IN YOUR PACKAGE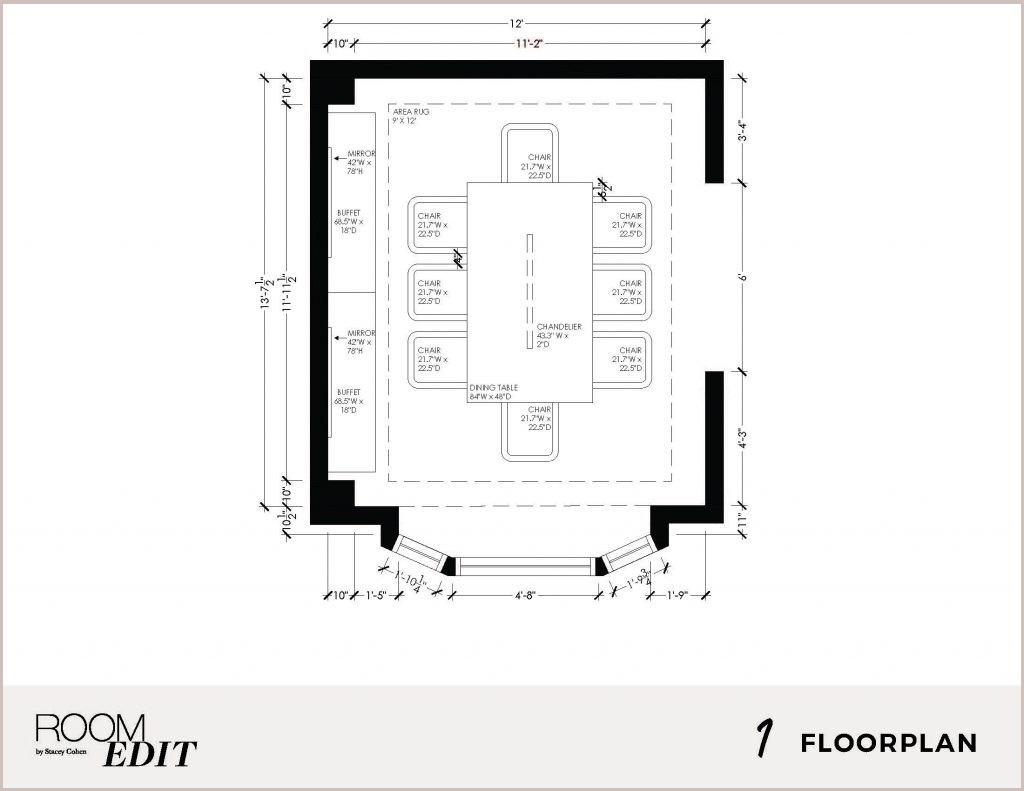 PROFESSIONAL
FLOORPLAN
Including dimensions for each furniture item and a suggested easy-to-follow room layout to help put your space together.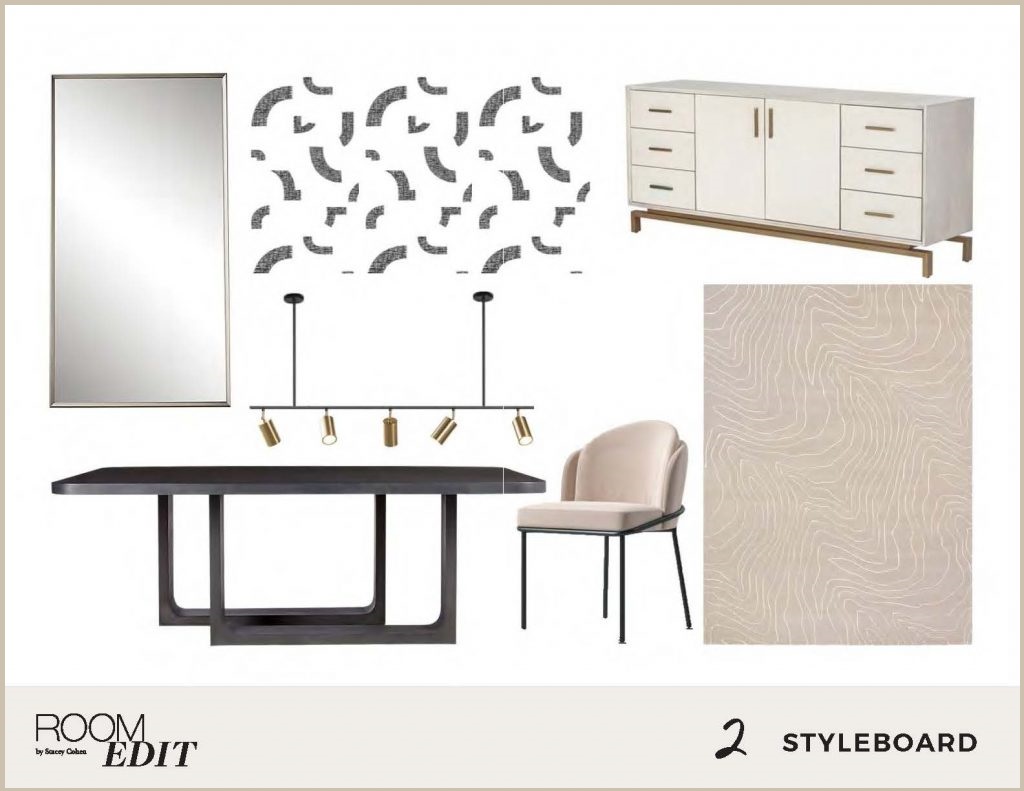 STYLEBOARD FOR
INSPIRATION
Set the tone for your space with this curated styleboard. Displaying all the pieces recommended for your room, the styleboard brings into focus the overall feel and look of the space.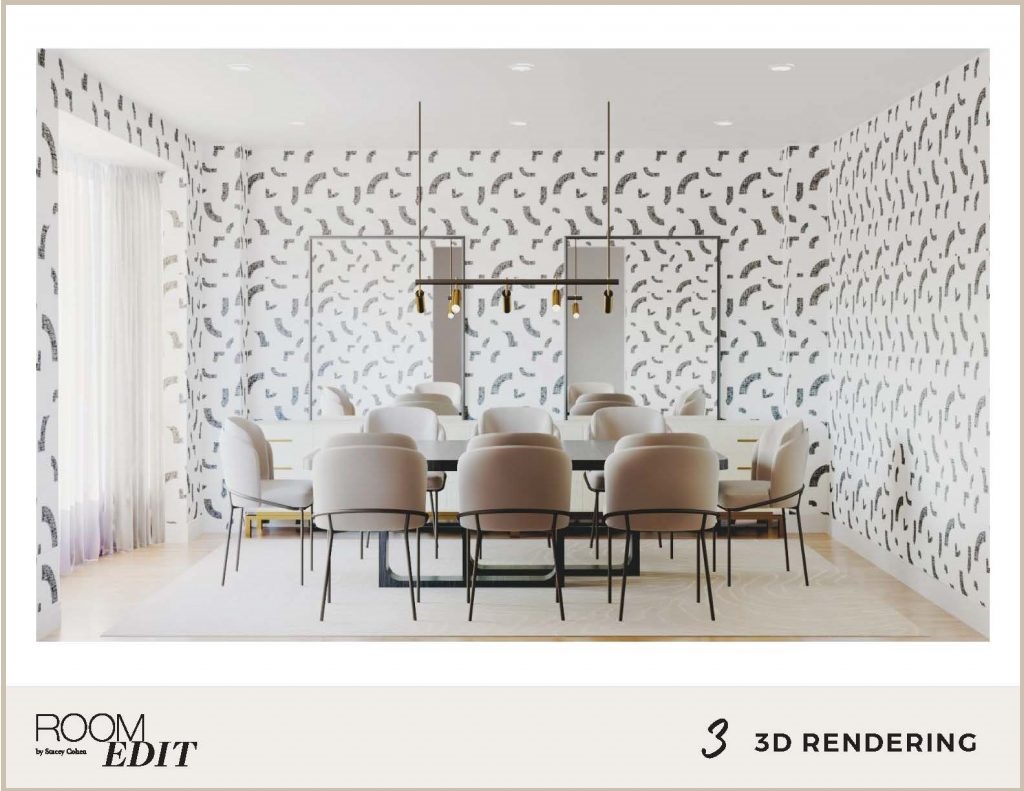 3D RENDERING OF THE ROOM
See the design in action with this realistic 3D perspective, allowing you to visualize how your items will look in your space. *Our renderings are for inspiration only and are not exact replicas of your space.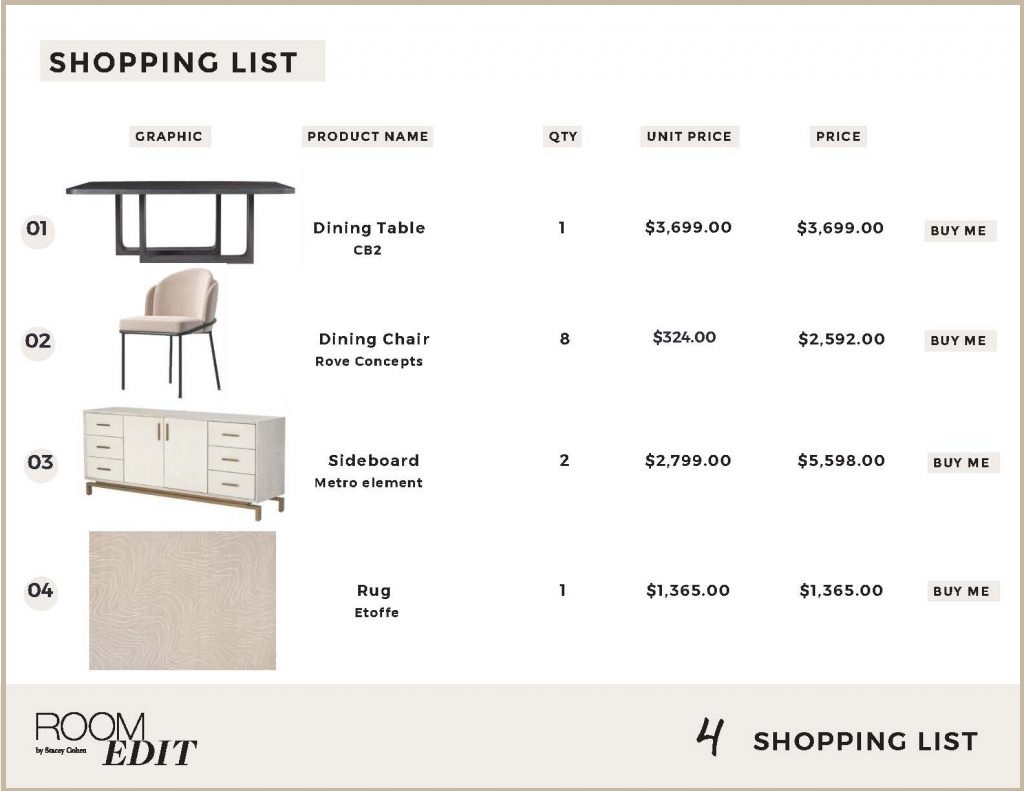 CLICKABLE
SHOPPING LIST
Interior design has never been easier. Just click on the interactive links to shop all the items needed for your space.
A FEW MORE DETAILS
These style boards are created using a professional methodical approach to ensure a stunning result. Read these details and pro tips to help bring your space to life.
SIZING
We've designed these packages in 7 different sizes based on standard measurements. To ensure a perfect fit, we recommend choosing the size closest to your room or going down one size to ensure that all the furniture fits.
FURNISHING COSTS
The shopping lists in the package can range from $8,000 to $18,000 depending on the room size, type, and style. We source from a variety of affordable and stylish brands to source from, such as IKEA, CB2, West Elm, Structube so you don't have to break the bank to have a space that you adore.
CUSTOMIZATION?
Although our Instant packages are pre-designed, our designers can customize the floorplan to match your exact space for a small fee. If you want to ensure that everything fits, select the Add-on at checkout and we will work with you to adjust the design plan.
SHOPPING TIPS
When purchasing from your shopping list, we recommend purchasing all the items from each brand at once to keep things organized and streamlined. To save some extra $$, use a discount widget like Honey to automatically apply coupons to your orders.
TIE YOUR HOME TOGETHER
Introducing consistent materials and colours throughout your home is crucial to creating a unified look. To establish a seamless flow across your space, complement your package with these cohesive style boards.
What's Your Style?
Sophisticated Nomad or Contemporary Cool? Luxury Classic or Modern Moody? Establishing your style aesthetic is the first step to ensure your space reflects your taste. That's why we've put together a quick and easy quiz to help you find your style.